December 23, 2018
WINNER: Arthur Balder Was Presented With Best International Documentary Award By Fabrique Du Cinema In Rome
ROME, ITALY. – AMERICAN MIRROR – INTIMATIONS OF IMMORTALITY rose as winner among the four finalists selected out of more than five hundred documentary films from 61 countries submitted to the jury of Fabrique Du Cinema Awards, this year presided by two-times Academy Award-winner Paul Haggis (CRASH, MILLION DOLLAR BABY). The great party of the new Italian cinema, hosted by the most influential cinema magazine in Italy, Fabrique Du Cinema, gathered together the most important rising stars of Italian film-landscape (link photo gallery).
Paul Haggis, president of the Fabrique Du Cinéma Awards Jury 2018, highlighted 'the extraordinary quality of the more than 1400 films submitted'. Haggis, the screenwriter of such iconic movies as CRASH, or MILLION DOLLAR BABY (Clint Eastwood, Hillary Swank) recognized he 'felt himself uneasy, moved, intrigued by the talent of filmmakers ready to breaktrhough internationally', and thanked Fabrique Du Cinéma organization 'for its generosity inviting me to preside over such an incredibly wonderful event'.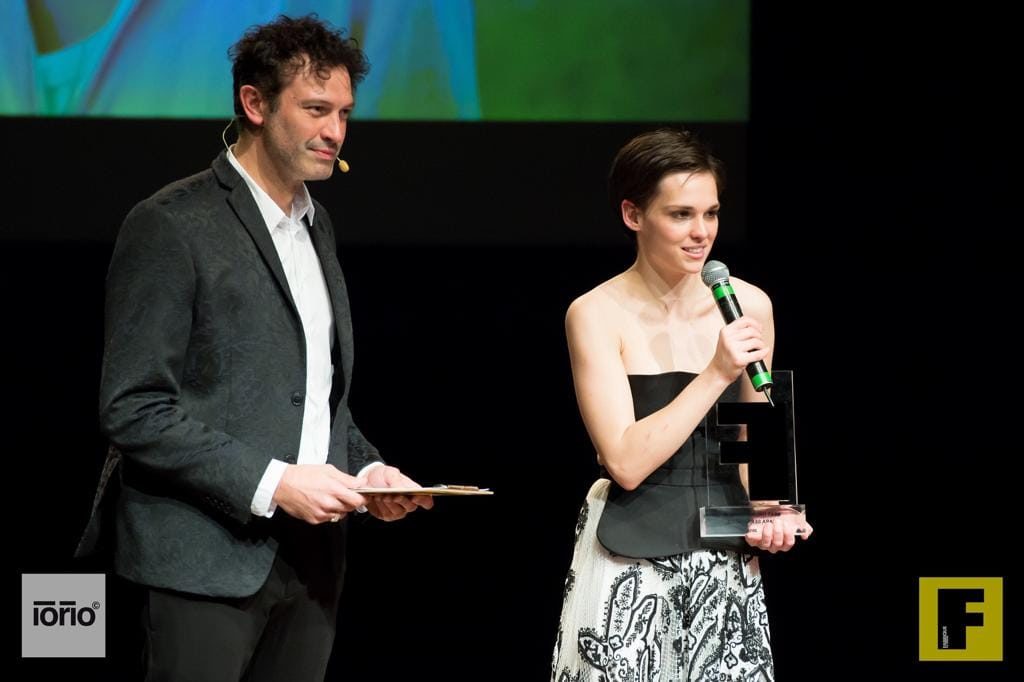 Fabrique Du Cinéma has become one of the most influential Italian magazines since its inception, fully focused on cinema, and with an extra emphasis on promoting the 'new Italian cinema, directors and actors'. With an Italian imprint of more than 20,000 nationwide, Fabrique Du Cinema gathered on Saturday a crowd film-lovers and professionals of more than five hundred people that crammed the three hundred seats of the Teatro India in Rome, while many others waited at the hall of the cultural center, where a reception was organized and where the after-party of the event took place.
The 2018 Fabrique Awards list of winners of the fourth edition were:
Best Short Film Screenplay – Plot : Courtesy by Nicholas Di Valeria
Best International Documentary : American Mirror by Arthur Balder
Best International Web Series : Er cavaliere de Roma by Luca Arseni
Best International Short Film : Robot Will Protect You by Nicola Piovesan
Best International Short Film Director : Victor Perez for Echo
Best Italian Short Film : Red Hands by Francesco Filippi
Best Music Theme : Minkyu Kim for The Forrest
Best Italian Actor : Guglielmo Poggi for The Handyman
Best Italian Actress : Sara Serraiocco for Traveling with Adele
Best International Feature Film : The Grizzlies by Miranda de Pencier
Best Italian Debut Feature Film : The Land of Enough by Damiano and Fabio D'Innocenzo
Best Italian Innovative and Experimental Feature Film : Too much grace by Gianni Zanasi
Italian media outlets:
Il Messaggiero
Movieplayer.it
CinemaItaliano.info
UniversalMovies.it