October 4, 2018
Mark Petrie, the composer at the helm of the original soundtrack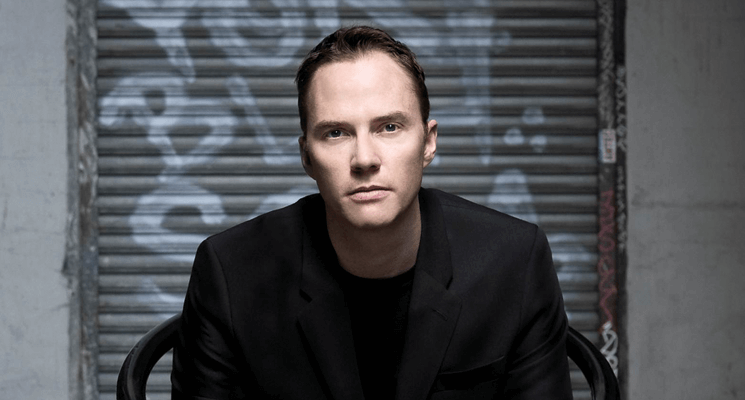 Since the inception of the project, director and producer Arthur Balder understood that music was set to play a fundamental role in the making of AMERICAN MIRROR: INTIMATIONS OF IMMORTALITY. After several trials, the director selected and appointed composer Mark Petrie as the right person to bring the script and sequences edited to their best artistic achievement.
Born and raised in New Zealand, Mark moved to the US upon winning a scholarship to Berklee College of Music, where he was able to study the craft of composing music for film. After Berklee, Mark moved to LA to continue pursuing his childhood dream of scoring films. The same year, he won the the BMI Peter Carpenter Fellowship, learning from TV music icon Mike Post.Always drawn to cinematic, sweeping and epic writing, Mark began focusing more and more on trailers, where his epic music was right at home.
Over the past ten years, Mark's music has been featured in dozens of game and movie trailers, including recently: "Blade Runner 2049", "Deepwater Horizon", "Star Wars: The Force Awakens", "Tomorrowland" and "Guardians of the Galaxy".
His trailer music has become popular with fans of the genre – Mark's Facebook page has over 20,000 fans and YouTube videos devoted to his music have been played millions of times. Mark's albums 'Genesis' (2012) and 'Binary' (2017) have become two of CDBaby's top selling classical albums. Amongst the epic trailer work, Mark has also scored more than 50 films, including the award winning New Zealand film "Apron Strings", featuring a score that combined ethnic Indian instruments with orchestra, and "The Calling", with a mysterious and tense ambient score, starring Susan Sarandon, Donald Sutherland and Topher Grace.
In 2014 Mark made his game scoring debut with EA Sports' storied title, Madden NFL.
Additional music by Andrew Prahlow
Andrew began his career in music as an intern at John Powell's studio while completing his studies at the Scoring for Motion Pictures and Television (SMPTV) Graduate Program at University of Southern California.
From 2011-2014, he worked on the music of "The Legend of Korra" for Jeremy Zuckerman and also on Kung Fu Panda: "Legends of Awesomeness" for Jeremy Zuckerman and Benjamin Wynn, which won a Daytime Emmy in 2013.
In 2013, Andrew composed and recorded the score for the indie video game "Outer Wilds", which won the Seumas McNally Grand Prize award at the 2015 Independent Games Festival. He also composed the lo-fi piano score for the short film "The Broken Camera", as well as the post-rock score for the film "Present Trauma", and chamber music for the feature length film "Piloto".
In 2015, his music was featured in trailers for Ridley Scott's "The Martian", and also during the E3 reveal of the video game "Evolve".  He also had the opportunity to compose and produce an extended version of Hozier's "Arsonist's Lullabye" for Netflix's Marco Polo.
Andrew composed ambient guitar soundscapes for the Madden NFL franchise from 2015-2016, and most recently wrote the score to in-production virtual reality game, Eclipse, created by lead level designer of the God of War Trilogy.
In addition to his solo composing, Andrew often collaborates with composer Mark Petrie. Their music has received placements in campaigns for Call of Duty: Advanced Warfare, Game of Thrones, FIFA 2015, LEGO, Dawn of the Planet of the Apes, Earth to Echo, Insurgent, and Selma.