OFFICIAL SELECTION: FERRARA FILM FESTIVAL 2020, LINE-UP AND INDEPENDENT JURY ANNOUNCED
FERRARA, ITALY. – Arthur Balder's AMERICAN MIRROR: INTIMATIONS OF IMMORTALITY has been announced as part of the final line up of films that will be screened during the 2020 Ferrara Film Festival, Italy, as the program press release shows on the festival's official site.
The film is again part of a cinema competition that brings it back to Italy, a country were it has conquered great success among the critics. First the film was declared winner of the Fabrique Du Cinema Awards in Rome (Best International Documentary), afterwards the film went on to win the Premio Giura of Asti Film Festival, and was part of the exclusive official selection The Outsiders, a collection of the best international independent films.
The major awards of the festival are the Golden Dragons, a bronze sculpture enshrined on a plinth that has been inspired by the saint patron of the city of Ferrara, Saint George fighting the legendary Dragon. The film festival, whose director and founder is Maximilian Law, keeps a record of all past Golden Dragon Award winners on its official site.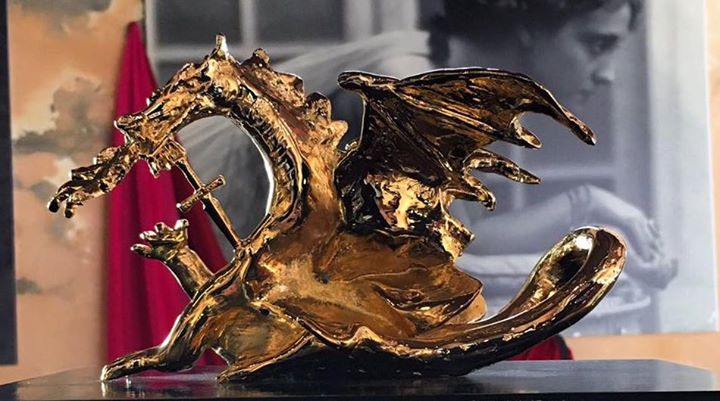 The film that won the Best Documentary award at the Ferrara Film festival was Roberta Grossman's WHO WILL WRITE OUR HISTORY, the extraordinary film that uniquely tells the feat of a number of Jewish writers who vowed to defeat Nazi lies and propaganda in 1940 with their own pens, days after the Nazis sealed 450,000 Jews in the Warsaw ghetto.
Ferrara Film Festival announced in recent weeks through its official site the 2020 independent jury on a press release. Among its members stands out the presence of prominent cinema academicians and members of the University of Ferrara and the Italian Philosophical Society.
FERRARA FILM FESTIVAL 2020 INDEPENDENT JURY MEMBERS:
ALBERTO BOSCHI
Alberto Boschi is a professor at the University of Ferrara. He teaches History of Cinema and Theories and Technique of Audiovisual Language at the Department of Humanities of the University of Ferrara. He has published numerous articles and essays in volume and in magazines, including the monographs "Theories of cinema: the classical period" (1998), "Alfred Hitchcock: Intrigue international" (2008), "Alfred Hitchcock: Knot in the throat" (2009 ).
MAURIZIO VILLANI
Maurizio Villani is permanent professor of History of Philosophy at the ISSR of Ferrara and member of the Board of Directors of the Italian Philosophical Society. He has written philosophy texts and manuals. He is president of the Cineclub Fedic Ferrara, editor of the magazine Carte di Cinema, and is the author of essays on the relationship between cinema and philosophy.
CHIARA IEZZI
Chiara Iezzi is an Italian actress. Her first work is in the "Under" series alongside Gianmarco Tognazzi and Giorgio Colangeli. She later played the role of Victoria Williams in the teen series produced by Walt Disney Italia and broadcast on Disney Channel "Alex & Co" in the second season; in parallel he is in the cast of the film for the cinema "The Broken Key" by Louis Nero with international actors such as Geraldine Chaplin and William Baldwin, recently also visible on Amazon prime US. He has recently taken part in a film acting with actor Ray Abruzzo ("Sopranos", "Dinasty", "Transparent"), returning from an award for a short film ("Rollercoaster") of which she is the protagonist and selected in the field Rai Cinema Channel.
PAOLA LAVINI
Paola Lavini trained both as an actress and as a singer and musical performer both in Italy and in America. She affirms herself in the panorama of cinematography with some of the most important directors that Italy boasts in the world, including Francesco Munzi ('Black souls'), Alice Rohrwacher ('Heavenly body'), Marco Pontecorvo ('Unstable weather with probable brightenings') with Turturro, Marco Tullio Giordana ('Sanguepazzo'), Pupi Avati, Marco Bellocchio, Michael Radford (director of 'Il Postino') and Giorgio Rights with 'I wanted to hide'. In 2019 he filmed 'Cetto c'e, undoubtedly' by and with Antonio Albanese, great collection before Christmas 2019, 'L'isola del Perdono' in Tunisia with Claudia Cardinale by Ridha Behi and an international project 'The Big other' with directed by Jan Schomburg. He is filming 'Anima bella' by Dario Albertini. She also engages in various comedies at the cinema with Salemme, Maurizio Casagrande, Paolo Cevoli and Federico Moccia's 'Excuse but I call you love'. He wins various prizes with the film 'Terra bruciata' by Luca Gianfrancesco and in particular as the best performer of 2018 at the Ferrara Film Festival. She boasts singing collaborations with Maestro Vince Tempera of Sanremo and with an orchestra of artists from all over the Mediterranean, on the theme of integration and peace, expressing himself in various languages. Participate in the soundtrack of the docu-film "I would like to tell young people … Gina Borellini, a legacy of all" by Francesco Zarzana. In competition in Cannes and Venice with various projects.
ALESSANDRA MANIAS
Over 15 years of experience in Italy in the field of Advertising Communication, Set Design and Art Direction for photo shoots, art installations, videos, stands, catalogs for Italian brands in the furniture and design sector. In 2016 Alessandra moved to live in Los Angeles where she immediately started working as a Production Designer in the Cinema, TV, Theater and Music Video sector, with a strong Italian / European style. A degree in Architecture, an MBA (Business Administration) master and a master in Neuro-Linguistic Programming are the perfect mix for a Production Designer focused on details, psychology, budget and, most importantly, to give a soul to the project. Alessandra has done about 20 projects in Los Angeles over the past three years and for spring 2020 there are two new films and a play starring Anne Archer.
ROSARIO PETIX
At 18, Rosario Petìx attended a professional course with the teachers of the U. Spadaro academy at the School of Dramatic Art of the Catania stable theater, a structure with which he began to start his acting career immediately taking part in numerous and important productions. He continues his activity by taking part in national tours alongside protagonists of the Italian theater such as M. D'apporto and Gianfranco Iannuzzo and with directors of the caliber of R. Guicciardini, M. Bolognini and P. Rossi Castaldi. In his theatrical career, he faces various authors, from Shakespeare to Pirandello, from Wilder to Sciascia and to the ancient drama festival of S. Miniato, playing the role of a blind narrator in a text by J.P. Sartre, wins the award for best supporting actress for his marked versatility. Over the past decade he has starred in fifteen films.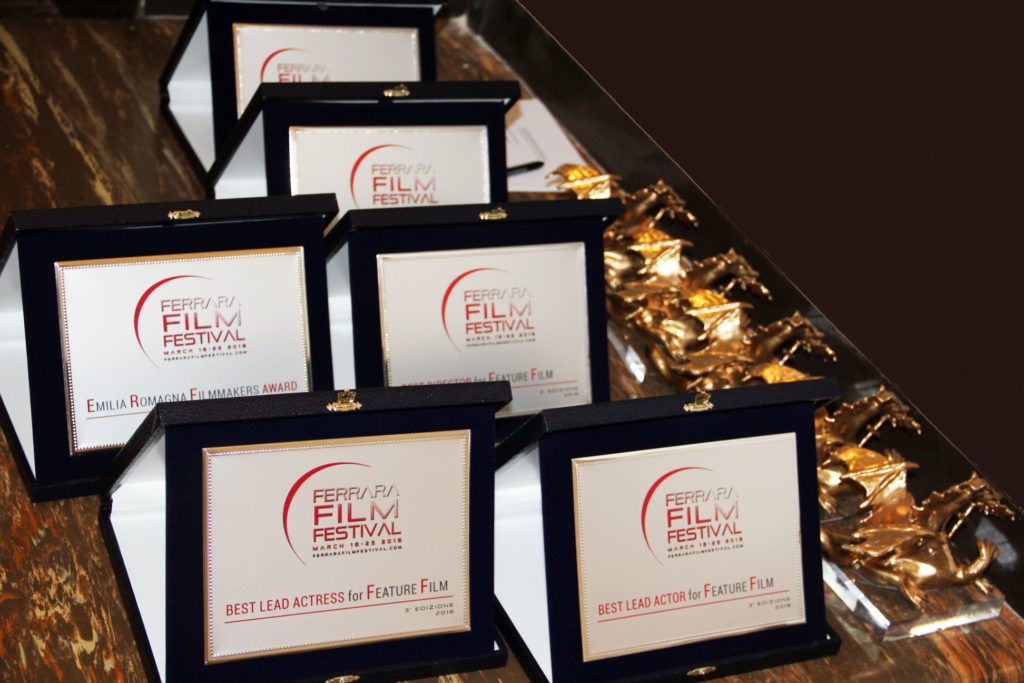 Next →