OFFICIAL SELECTION: ASTI FILM FESTIVAL, DOC INTERNATIONAL COMPETITION 2019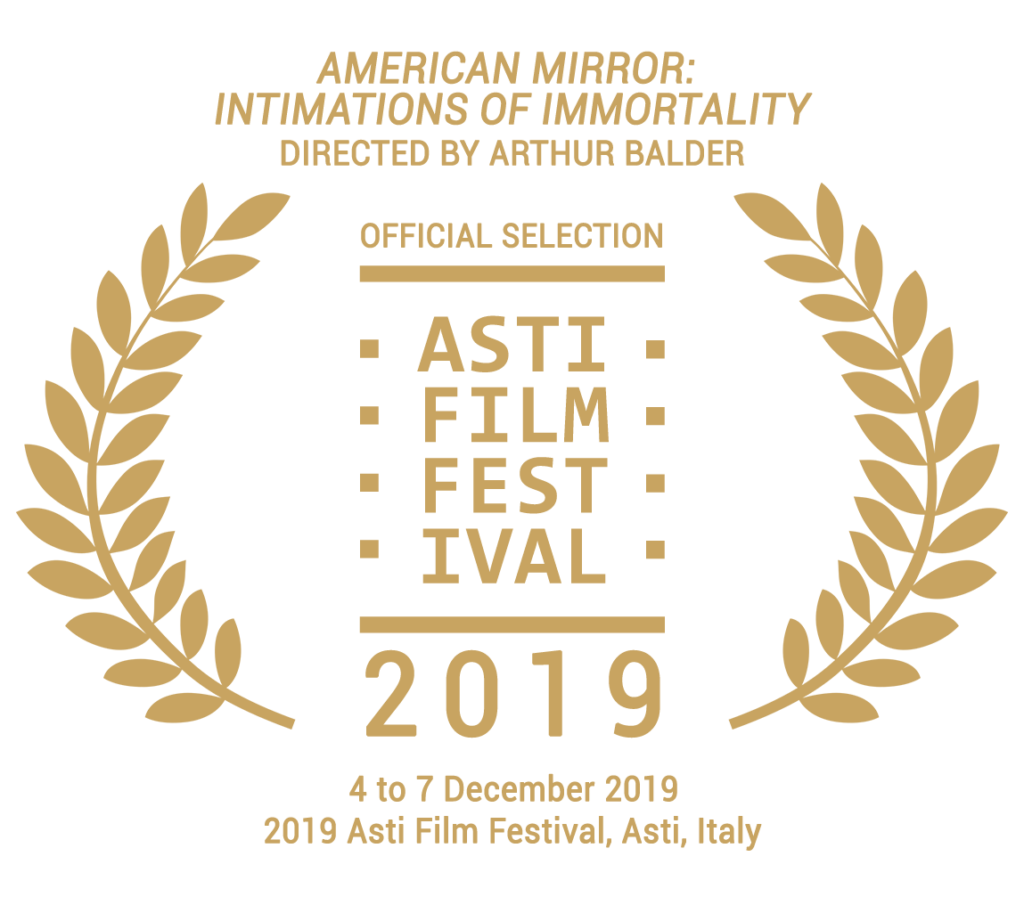 ASTI, ITALY. – Arthur Balder's AMERICAN MIRROR: INTIMATIONS OF IMMORTALITY is part of the international documentary competitive official selection of the 9th Asti Film Festival, Italy, to take place 4-9 December 2019.
Read more about this Italian cinematic event following the Italian media outlet La Voce Di Asti about 2019 the festival full program.
← Back
Next →