JOKER, AMERICAN MIRROR, SORRY WE MISSED YOU, THE 3 ENGLISH-SPOKEN FILMS AT 53RD CARTHAGE FILM FESTIVAL 'CINEMA DU MONDE' OFFICIAL SELECTION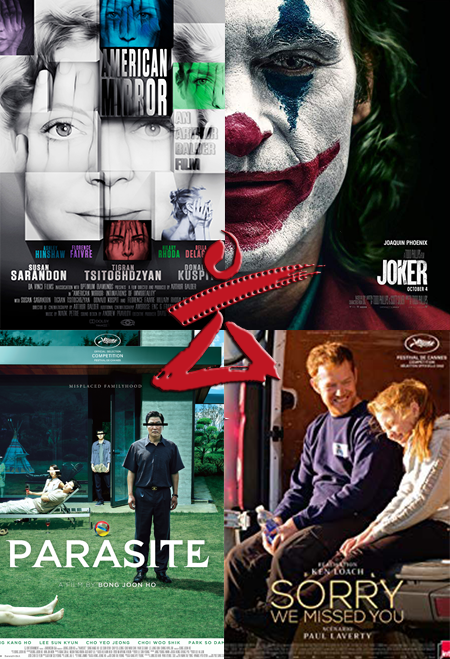 CARTHAGE, TUNISIA. – The category 'Cinéma du Monde' of the 53rd Carthage Film Festival includes a total of 13 films, the majority of which are French spoken. Only three are English spoken: Ken Loach's SORRY WE MISSED YOU, Phip Todd's JOKER, and Arthur Balder's AMERICAN MIRROR.
FROM CANNES TO CARTHAGE
Of the 13 films selected several comes from Cannes Film Festival 2019: Ken Loachs' SORRY WE MISSED YOU, and Joon Ho's PARASITE, which won the Palm D'Or Cannes 2019.
← Back
Next →