OFFICIAL SELECTION: 12TH BLOW-UP – CHICAGO INTERNATIONAL ARTHOUSE FILM FESTIVAL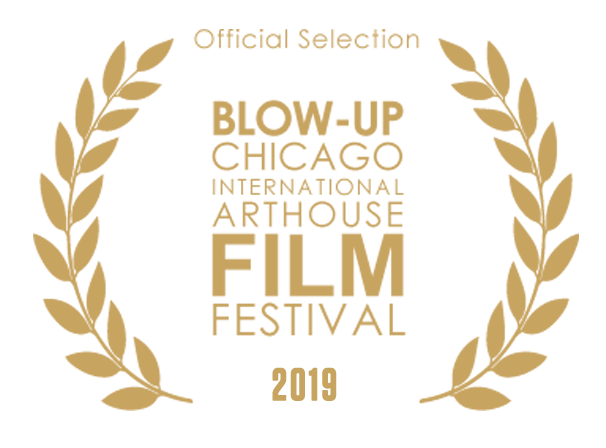 CHICAGO, IL. – DA VINCI FILMS has been presented with the Official Selection laurels of the 12th BLOWN-UP Chicago International Arthouse Film Festival for Arthur Balder's AMERICAN MIRROR: INTIMATIONS OF IMMORTALITY.
The festival, under the direction of Emmy Award-winning production designer Sergey Mavrody, describes its mission as linking "the most creative artists together with very intelligent audiences for its annual festival of narrative, musical and documentary films, shorts, animations, experimental films, and student work. The festival was named after Michelangelo Antonioni's iconic film BLOW-UP (1966). The festival is a project of Belisso, LLC."
VISION OF THE FESTIVAL
The official site describes the festival vision in this way:
"The festival would like to approach the caliber of films made by such great directors as Eisenstein, Antonioni, Fellini, Tarkovsky, Godard, Truffaut, Pasolini, Kurosawa, Buñuel, Norshteyn."
Animation Jury Chair
Mikhail Gurevich film critic, author and scholar.
Chicago.
Narrative Feature Jury Chair
Hisham Bizri MFA, fimmaker. Providence,
Rhode Island.
Narrtive Short Jury Chair
Jennifer Ann Zale PhD, film studies, Indiana University Bloomington. Chicago.
Documentary Jury Chair
Eryn Walanka producer, editor, three time Emmy Winner and seven nominations.
Experimental Film Jury Chair
Michael Edwards professor, University of Utah, Rhode Island School of Design.
Student Film Jury Chair
Michael Apostolidis MS, Director, Screenwriter, Evanston IL.
Juror
Toni Reed executive producer, director, writer, Emmy Winner. Chicago.
Juror
Roger Nevares MFA, VGIK film school. Actor, director & educator, London, UK.
Juror
Howard Motyl MFA, director, producer, professor, Southern Illinois University.
Juror
Sonia Albert Sobrino MFA, filmmaker, professor, University of Utah.
Juror
Miriam Albert Sobrino MFA, filmmaker, professor, University of Utah.
Juror
Yves Nougarède Films and Programme Planning Manager. Annecy, France.
Juror
Carla Barger MFA, PhD candidate, film & literature scholar, writer, instructor.
Juror
Steve Anderson screenwriter, producer, cinematographer, director & video editor.
Juror
M. Cleveland Brand Jr., founder Culaheev Productions Inc, est. 2002.
Juror
Michael Fishman, MA, American University, New York. Screenwriter. NYC.
Juror
Michael E. Harkins, BA, USC, director.
Sr. Producer, Video Production at CTCA.
Juror
Ramona Pozek, MA Regent University, VA. Filmmaker, Actor, Chicago.
Juror
Sergei Anashkin, MFA, film critic, author and scholar. Moscow, Russia.
Juror
Olga Bobrowska, author, animated film critic. Warsaw, Poland.
← Back
Next →