OFFICIAL SELECTION: STUDIO CITY INTN'L FILM & TV FILM FESTIVAL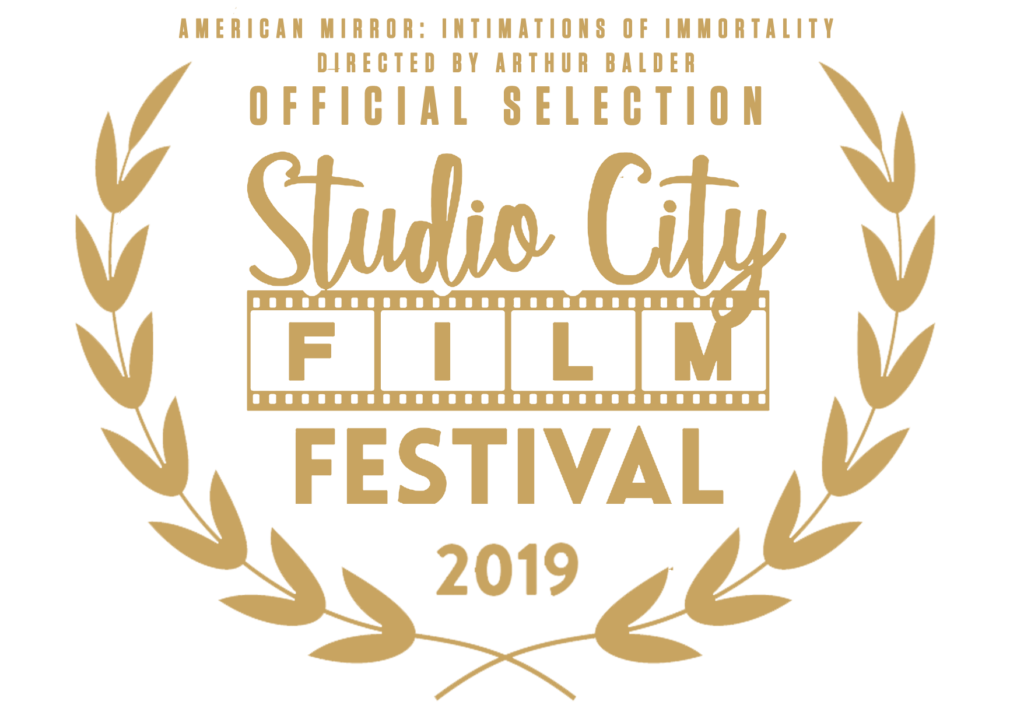 STUDIO CITY, LOS ANGELES, CA. – Arthur Balder's AMERICAN MIRROR: INTIMATIONS OF IMMORTALITY is part of the Official Selection of the Studio City International Film & TV Film Festival. The Studio City International Film Festival was held the first four years at the CAP Studio on Ventura Boulevard, but since then it moved to the Laemmle Theater in NoHo, next to the Television Academy. The festival's director is veteran actor and producer Steve Sturla.
MISSION OF THE FESTIVAL
"The mission of the Studio City Film Festival is to present the very best in provocative and/or informative entertainment to a wide range of viewers. All genres are welcome.
We wish to encourage all cultures and ethnicities. We seek to give a voice to all segments of the population, especially those that have been under-represented in the past. It is our firm belief that the arts are a unifying force that serve to bridge all cultural and ethnic gaps. Special consideration is given to films that present a unique, cutting-edge perspective in its subject matter."
← Back
Next →